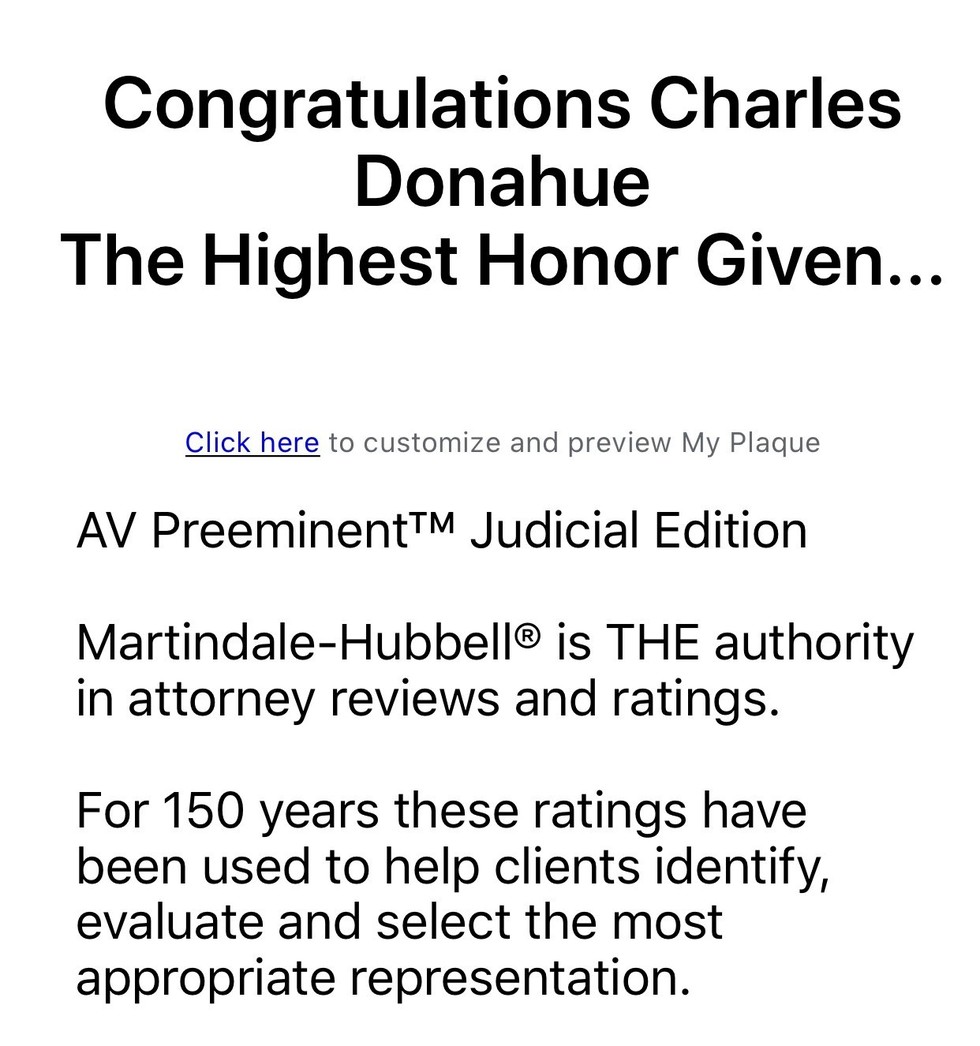 Just got word that I have been honored with an AV rating, the highest honor awarded by Martindale-Hubbell. This rating has been long respected in the legal circles and means my peers in the bar and judiciary believe my legal skills get an "A" and am "V" very ethical.
Thanks for that.
My hope and commitment, however, is that my clients can say the same about me. I always prefer to hear nice things said about my work on the streets and around town. In this life we all make our own memories.
Have a great day. Keep your strength.
-Charlie