Your Story.
Your Settlement.
"I am dedicated to getting you the compensation (money) you need and deserve, without hurting anybody else in the process.
I am able to settle most cases for top-dollar without going to court, and that is the best way to go. Every once in a while, however, an insurance company tries to shortchange an injury victim.
I am always ready, willing and able to go to court to obtain justice. Sadly, there are too many lawyers who are afraid of going to court, so they force bad settlements on their own clients.
I won't let anyone take advantage of you and I'd be honored to help you and your family."
With national connections, I can help you with a case anywhere in the country.
—Charlie Donahue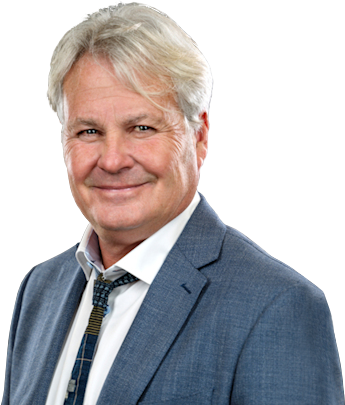 Or Use Our Online Contact Form
About Charlie
Charles A. Donahue is the founder of Donahue Law, one of New Hampshire's most successful personal injury law firms.
Charlie was born in 1958 and grew up in a mill town, Lowell, Massachusetts, where he graduated high school as a member of the National Honor Society. He received his undergraduate degree, with high honors, from Marquette University in Milwaukee, Wisconsin, and, at the age of 24, his law degree from Syracuse University College of Law.
He was honored with the nation's oldest and most prestigious academic award – Phi Beta Kappa.
During summer vacations from college, he worked as a National Park Ranger (wearing a "Smokey The Bear" hat) for the U.S. Department of the Interior.
In 1981, Charlie received legal training in London, England, working as a law clerk for solicitors and barristers.
Early in his career, he worked as a criminal defense lawyer and police prosecutor to get courtroom experience, and to try cases before jurors.
He is a member of the New Hampshire Bar Association, the Commonwealth of Massachusetts Bar Association, the United States District Court, the New Hampshire Bar Foundation, and the New Hampshire Trial Lawyers' Association.
In the 1990s he expanded his practice by opening Donahue Law Firm in Vero Beach, Florida.
With legal connections across the country, Donahue Law Firm can help with any personal injury case in any state.
Year-in and year-out, the people of Cheshire County rate Charlie Donahue as "Greater Keene's Best Attorney" (source: Market Surveys of America).
His activities have attracted the attention of the national media. His fight against City Hall was featured on a Paul Harvey national radio broadcast called "Squawking Lawyer," after he set up a farm in downtown Keene to protest a municipal zoning regulation. He gave radio interviews on many stations across the country, and was written about in the Boston Globe, the Boston Herald, the Manchester Union Leader, Monadnock Shopper News, and the Keene Sentinel.
Charlie Donahue appeared with his client, a 26-year old victim of long-term sex abuse at the hands of her father, on a nationally syndicated Maury Povich Show titled "Forgiving the Unforgivable."
In the courtroom, Charlie has won cases in various Superior and District courts around the State of New Hampshire. He has argued & won cases before the NH Supreme Court. Donahue Law has supported the NH Trial Lawyers' Association in its quest to bring justice to the little guy, by filing Amicus Curiae Briefs with the Supreme Court in the cases of Bowden v. NH Department of Transportation and Sintros v. Harmon. Justice for people runs in Charlie Donahue's blood.
The last time Charlie heard, he still holds the record for the quickest favorable jury verdict in the history of the county.
He was the first lawyer in the history of the county to bring a civil law suit, on behalf of a minor, for monetary damages versus the abuser and the first to file a civil law suit for a minor versus a landlord for exposure to lead paint poisoning. To quote Sergeant Preston of the Yukon: "If you're not the lead dog, the view never changes."
Around town, Charlie coached youth baseball and is a sponsor of many youth sports. He established scholarships at several high schools for college bound students, as well as for students pursuing technical training. He has supported Special Olympics, the Boy Scouts, the Girl Scouts, the Keene Police and Fire Departments, St. Vincent DePaul Food Pantry and other charitable and civic causes.
At Donahue Law, we stand up to the mighty insurance companies to protect the injured and to help make our communities safer places to live and work—one client at a time.
There is no cost to talk, no up front fees to hire Charlie – and you don't pay anything until your case is won.
Atticus Finch was right:
"You never really understand a person until you consider things from his point of view…until you climb into his skin and walk around in it."