Charlie Donahue – A Different Kind Of
New Hampshire Auto Accident Lawyer
---
Charlie Donahue has been fighting for the underdog for almost 40 years, and has been involved in many cases involving auto accidents, trucking accidents and motorcycle accidents.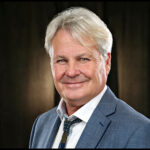 He was one of the first in the state to limit his practice to personal injury cases. He always appreciated that it's impossible to be a "jack of all trades" in the legal field. And from the start of his practice as an injury lawyer, he was committed to the idea that every client deserved top-notch service. Calls do not go unanswered, and files do not sit gathering dust.
At Donahue Law, when we take your case, we take aggressive, thoughtful and targeted action, determined to get the best result in a reasonable time-frame. Unyielding in the pursuit of your rights.
See for yourself how Charlie is different:
Client Testimonials / National Ratings / Attorney Testimonials
---
A Message From Charlie About Auto Accident Lawyers
---
"Before you choose the best auto accident attorney in New Hampshire, the right one for you and your particular injury claim, please remember that not all personal injury lawyers are the same.
Some are very good advertisers and weak lawyers.
Others are too busy handling every other kind of legal case, they don't have time to dedicate to auto accident law.
Some operate injury mills, where they bring in a lot of cases, treat them the same, settle quickly and cheaply.
Too many only look at the amount of your medical bills, do some basic multiplication, and come up with a case amount.
I was at a conference of New Hampshire Lawyers a few years ago, and one of the teaching lawyers was asked by a young lawyer how he evaluated his cases. The answer was adding the amount of the medical bills and multiplying by two. There's no doubt that was how he came up with case value for his injury cases.
I was so disturbed by that approach I asked him and the group when, if that was the way to do it, they would be honest enough to tell every potential client they did not need an injury lawyer, all they needed was a calculator. Silence.
Every case is unique. Every injury victim is unique.
You should not hire any lawyer who reduces you and your case to a simple yellow-pad, mathematical formula.
The insurance companies love to deal with those kind of lawyers, because they take advantage of them every day.
They know that when push comes to shove those lawyers have not done their homework, do not have their hearts and souls into the case, and will fold for cheap money. They usually end up trying to frighten their clients into thinking if they push too hard they will get less. Sadly, most injury lawyers fall into that category. They should not be doing personal injury work.
These days there's a lot of lawyers out there, so when our number is called we snap to attention. Because we are responsive to our clients, we end up representing people who started with another law firm. Happens all the time and when it does, it's almost always the fault of the lawyer and not the client. The law allows you to change lawyers without penalty if you have a lawyer you are not happy with.
The most important consideration is not bruised feelings of a lawyer, but the best interests of the client — period.
As auto accident lawyers, we are proudly in your corner and honored to represent our clients.
At Donahue Law we'd be happy to discuss, confidentially, your options".
---
Costs Of An Auto Accident
---
The statistics show that 3 million people a year end up disabled due to car and auto accidents. Some are totally disabled and others partially disabled. Either way, the earning potential of the victim has been significantly diminished.  You need to look at the long-term.
Don't underestimate the costs of an auto accident— medical bills, property damage, and lost wages are the obvious damages. Then there's pain & suffering, disability, anguish, and upset. Sometimes the damages are long-lasting and permanent.
Lives can be altered forever, stolen from you forever without your say or permission. The insurance companies for the wrongdoer never want to pay full and fair compensation. They want to settle quick and cheap. Get your signature on a release, cut you a small check and slam your case shut, never to be opened again.
They answer to their stockholders. At Donahue Law, I answer to you.
Don't go it alone. It costs nothing to talk with me and I don't get paid until you win.
---
Personal Injury Damages In Auto Accidents
---
What are the elements of personal injury damages? In other words, what comes into play to determine the value of an auto accident or other injury case?
The New Hampshire Civil Jury Instructions sets forth the following:
The reasonable value of medical care, services and supplies.
The present value of lost wages to date.
The present value of loss of earning capacity; that is, any future wages you probably would have earned if not injured.
And, the most important item, the one many accident lawyers don't put enough emphasis on: Reasonable compensation for pain and suffering experienced to date and which will probably be experienced in the future. This includes compensation for physical pain, discomfort, fears, anxiety, mental and emotional distress and loss of enjoyment of life- that is, the inability to carry on and enjoy life in a manner had the accident not occurred.
Don't Underestimate the value of your case. This is not a mathematical calculation.
It's important to hire a lawyer who knows how, and is willing to take the time, to investigate and discover the real story, and is ready, willing and able to advocate your story to the insurance company and, if necessary, judge and jury.
It's nothing you go to a secret book to figure out. Every case is different.
Full preparation increases the odds of a smashing settlement.
---
Donahue Law – Auto Accident Law Firm
---
At Donahue Law, we are honored every time someone hires us, and we do our best to honor our clients and their unique stories through hard-work, smart planning and bull-dog determination.
We are fair and prefer to settle cases amicably. We believe in peace through strength.
We are always prepared to discover and advocate the real truth of our client's damages, not some phony, lawyer-concocted nonsense. At the end of the day, we believe that an honest story, compassion and hard work resonate with everybody. That makes all the difference between a cheap settlement and one that can change a client's life forever.
It's a myth that most people are litigious in New Hampshire. To the contrary, over the years I see that people are hesitant to make a claim for an auto accident. Most don't want to call a lawyer, and, with the poor reputation most injury lawyers have, who can blame them. Let me assure you that we go about our business in a way we can sleep soundly at night— ethically and powerfully.
My hope is that when you hire us, you feel some relief so that you can leave the legal work to us. I want you to concentrate on putting your life back together, not worrying about the legal stuff. Please keep in mind that the reason why we have insurance is to pay legitimate claims.
If you opt not to pursue your claim, realize that only the insurance company benefits.
At Donahue Law we are committed to the idea that car accident victims should get everything they are entitled to under the law – and nothing less.
Don't hesitate to call us. You will get answers to your questions. We enjoy helping people – and will treat you right.
---
Hiring The Right Auto Accident Lawyer
---
It's important to hire an auto accident lawyer with experience, an unwavering commitment to winning and someone who cares about you. Not all lawyers who help victims of car crashes are the same.
Every year the state of New Hampshire, through the Governor's office, publishes a driver's manual. The most recent quotes the New Hampshire Department of Safety's statistics that there were 40,000 car accidents last year.
They involve driver fatigue, driver distraction (including using electronic devices while driving), aggressive driving, impaired driving due to alcohol or drugs, and emotional factors (driving while angry, depressed etc.) – all of which affect the ability of someone to drive safely.
There are many times when a good injury lawyer must hire their own accident reconstruction expert to determine what caused a car crash. Not every police officer does a thorough job, and many are not qualified to do a reconstruction. These days, many police departments don't have the time or resources to do a proper job. Often times they leave it to the insurance companies to figure out fault.
That's why it's important you hire the right injury lawyer, someone that has access to the best experts and has the financial ability and willingness to spend money on your case. If an injury lawyer is struggling to get by, and many are, chances are they don't have the ability to do what needs to be done. Hire a successful injury lawyer.
It's like anything else: do your homework, talk to other people, and trust your instincts and intelligence when talking with a lawyer. You will know what injury lawyer is shooting straight with you or who is not.
It's your story. It's your settlement.
I'd be honored to talk with you, free of charge.
---
I represent victims of serious auto accident injuries throughout the State of New Hampshire. I have specific and extensive experience with the following auto accident case types:
I've you or someone you love has been injured in an auto accident in New Hampshire, I am here for you, and can offer a free review of your case.